PRO-GRADE PERFORMANCE
STABLE AND CERTIFIED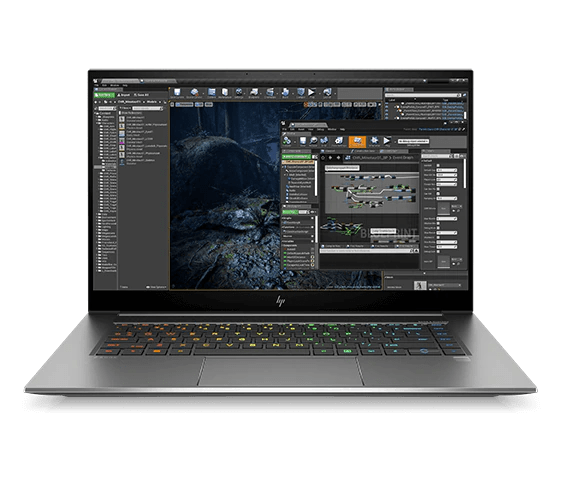 INTEL® CORE™
Take multitasking to the next level with the next gen Intel® Core™ i9 vPro® proces-
sors designed to handle complex, multithreaded apps like Adobe Premier Pro.

NVIDIA® GRAPHICS
Seamlessly render, design and multi-task on your biggest projects with up to NVIDIA RTX™ A5000 or GeForce RTX™ 3080 Laptop GPUs.

STORAGE
Blitz through multiple tasks and ditch external drives with up to 2 TB local NVMe storage.

MEMORY
Power through projects with up to 32 GB RAM for fast rendering, editing, and simulating.
MULTIPLE PORTS FOR MAXIMUM PRODUCTIVITY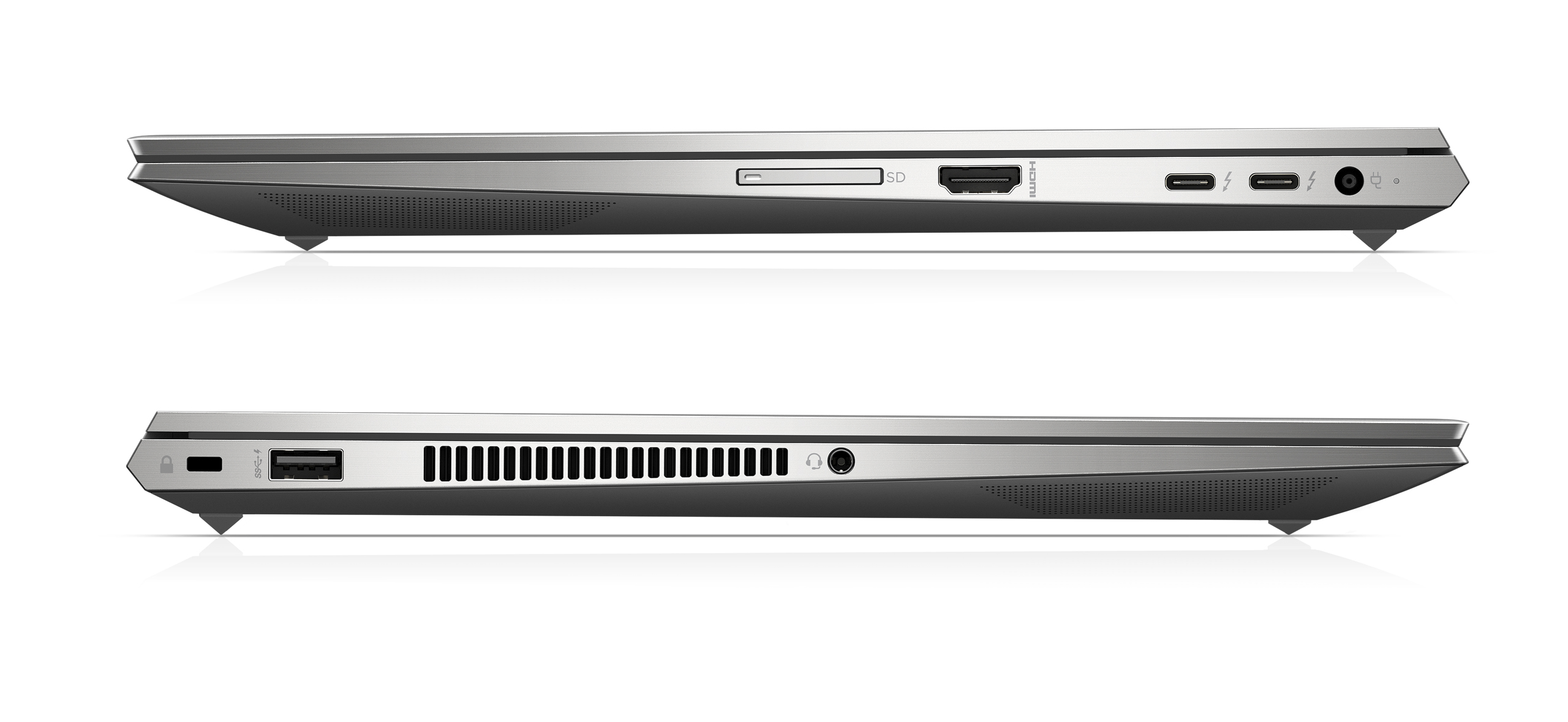 VAPOR CHAMBER
The vapor chamber evaporates and vaporizes liquid, facilitating heat transfer from the GPU and CPU and distributing it throughout the chamber for more  optimized cooling.
AUDIO BY
BANG AND OLUFSEN
Speakers custom tuned by Bang and Olufsen surround you in a rich
sound space so you hear music the way the audio engineers intended.
Featuring incredibly powerful speakers with 150Hz of bass.
STAY CONNECTED
WITH MODERN STANDBY
A completely revamped standby system means you're
ready to work the moment inspiration strikes.
With no sleep mode and no off mode, modern standby
keeps your rig connected and on demand whenever you need it.
QUIET.
COMFORTABLE.
MORE INTUITIVE
THAN EVER.
Used to working on a Mac? Now you can choose the Z Command Keyboard, which replicates a Mac layout, for a seamless switch.9 Enjoy greater responsiveness from our scissor mechanism with 1.3mm of travel. Plus, whisper-quiet rubber domes and anti-rattle brackets deliver a distraction-free typing experience.
WINDOWS 10 PRO
Windows 10 Pro and security, collaboration, and connectivity features from HP help you power through your day.

PROCESSORS
Work at the speed of your ideas with the latest quad core Intel® Core™ i7 Processors and Intel® Turbo Boost Technology.

GRAPHICS
NVIDIA® Quadro® graphics for real-time visualization of multi-layered artwork and creative projects.

MEMORY
32 GB RAM Dual Channel Memory — twice the memory capacity of any other detachable PC.

FAST CHARGING AND LONG BATTERY LIFE
Enjoy peace of mind with up to 10 hours of battery life for maximum productivity and ultra-fast recharge (50% in just 30 minutes).

HIGH-SPEED STORAGE
HP Z Turbo Drive storage is 4X faster than SATA SSD and 14X faster than traditional HDD storage.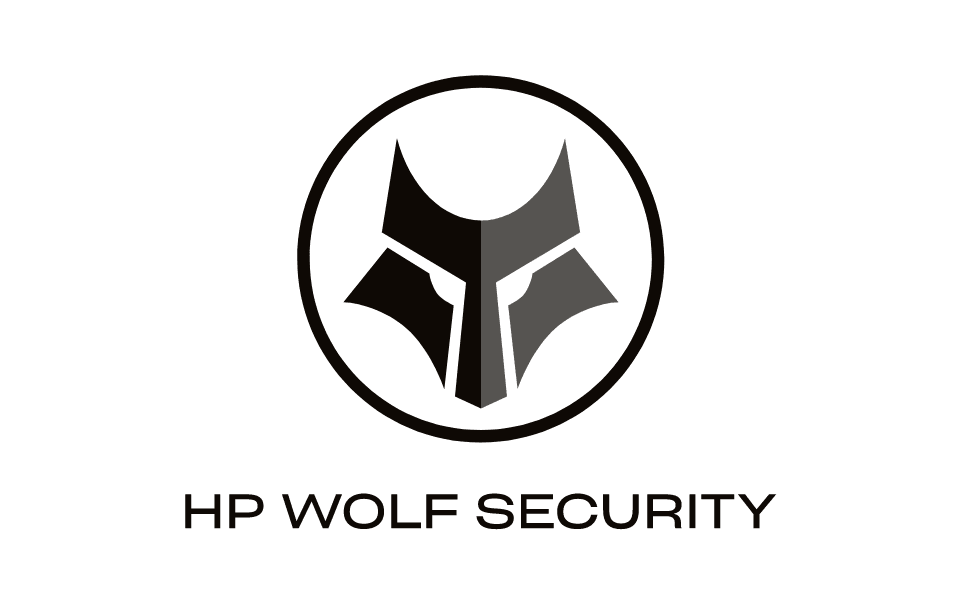 WORLD'S MOST SECURE MOBILE WORKSTATIONS
PROTECTED BY HP WOLF SECURITY
HP Wolf Security for Business creates a hardware-enforced, always-on, resilient defense. From the BIOS to the browser, above, in, and below the OS, these constantly evolving solutions help protect your PC from modern threats.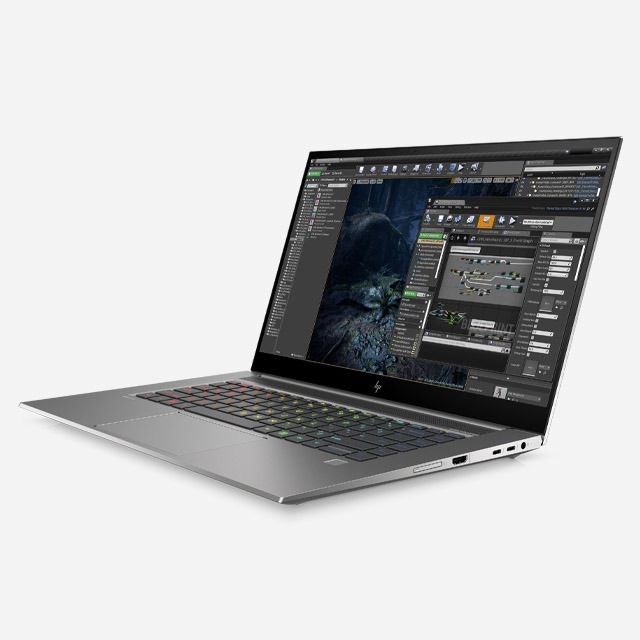 QUICKSPECS
Windows 10 Pro 64
Intel® Core™ i9-11900H, 2.5 GHz (4.9 GHz)
  12 MB L3-cashe, 8 cores
15,6" IPS 3840x2160 600Nits Dreamcolor
32 GB memory
1 TB HP Z Turbo Drive G2 PCIe SSD
NVIDIA® RTX 3070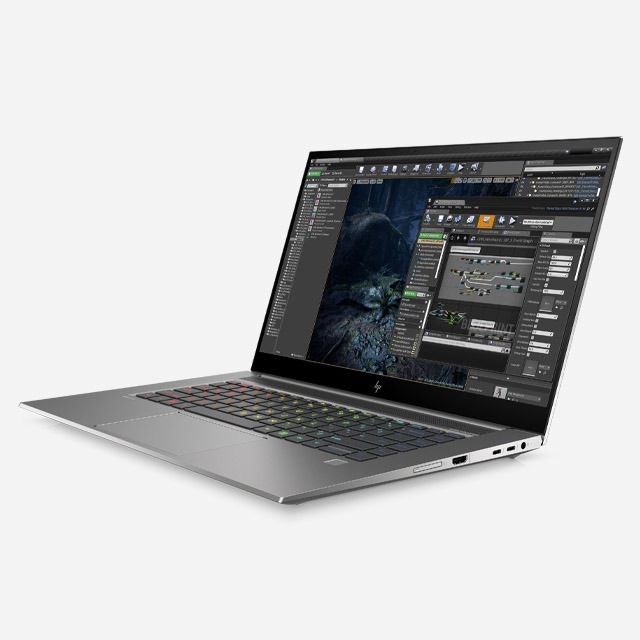 QUICKSPECS
Windows 10 Pro 64
Intel® Core™ i7-11800H, 2.3 GHz (4.6 GHz)
  12 MB L3-cashe, 8 cores
15,6" FHD IPS 1920x1080
32 GB memory
1 TB HP Z Turbo Drive G2 PCIe SSD
NVIDIA® RTX 3070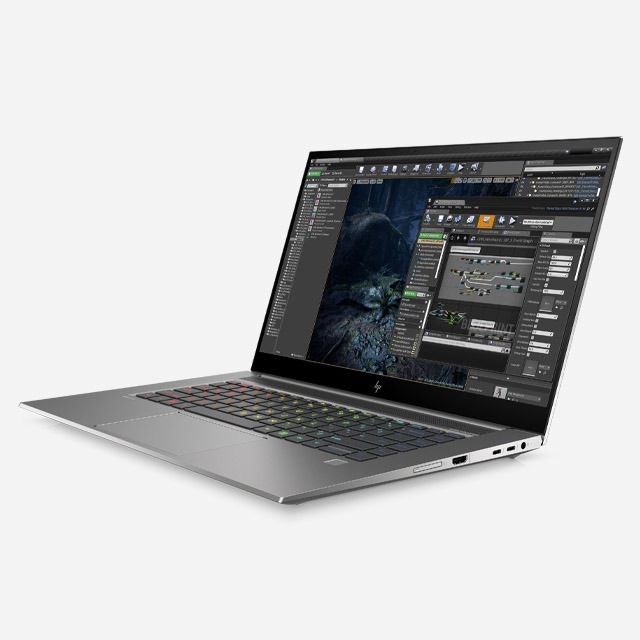 QUICKSPECS
Windows 10 Pro 64
Intel® Core™ i7-11850H, 2.5 GHz (4.8 GHz)
  12 MB L3-cashe, 8 cores
15,6" FHD IPS 1920x1080
32 GB memory
1 TB HP Z Turbo Drive G2 PCIe SSD
NVIDIA® RTX A3000
QUICKSPECS
Windows 10 Pro 64
Intel® Core™ i7-11850H, 2.5 GHz (4.8 GHz)
  12 MB L3-cashe, 8 cores
15,6" FHD IPS 1920x1080
32 GB memory
1 TB HP Z Turbo Drive G2 PCIe SSD
NVIDIA® RTX A2000
QUICKSPECS
Windows 10 Pro 64
Intel® Core™ i7-11800H, 2.3 GHz (4.6 GHz)
  12 MB L3-cashe, 8 cores
15,6" FHD IPS 1920x1080
16 GB memory
512 MB HP Z Turbo Drive G2 PCIe SSD
NVIDIA® Quadro T1200
QUICKSPECS
Windows 10 Pro 64
Intel® Core™ i9-11900H, 2.5 GHz (4.9 GHz)
  12 MB L3-cashe, 8 cores
15,6" FHD IPS 1920x1080
32 GB memory
1 TB HP Z Turbo Drive G2 PCIe SSD
NVIDIA® A3000